January Update 2015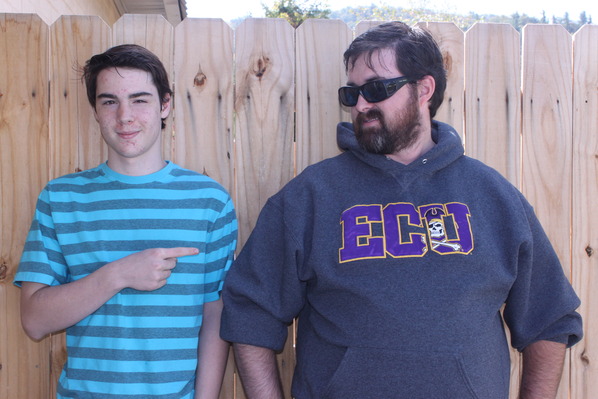 Real Lives. Making an Impact.
Note: In order to protect the anonymity of our clients, the people in the photo above are not the individuals depicted in the story below.

January was National Mentoring Month, which is a time to reflect and thank the mentors in our lives. At WYN, we couldn't help but think of the Warren family. They first learned about WYN and all of our programs 10 years ago when the eldest daughter, Sarah, attended After School and Summer Program.  
Then the two middle brothers, Ben and Will, participated in the After School and Summer Program. In addition, both boys were matched with mentors. The older brother, Ben, had a mentor who stuck by him for 2.5 years and taught him so many things about character, integrity, and basketball.  
Will was paired with a new mentor, Bill, who was a bit older and a successful businessman. Will really struggled with his social skills and managing his anger, and he spent a year in a therapeutic group home. But his amazing mentor Bill stuck by his side. When Will returned home, Bill was there to greet him.  
4.5 years have gone by and both Will and Bill would say that they are best friends. Will plans to graduate high school and go directly into the military and these goals are in no doubt attributed to the encouragement and support he has received from Bill over the years.
Most recently the two youngest brothers in the family, Sam and Frank, also received new mentors. The boys have been waiting for "their turn" and they are thrilled.  Sam and Frank are looking forward to ski trips and learning how to apply for a job with their new mentors. 
All of the Warren kids are hard working, thoughtful, and outstanding people. It is a privilege to have helped each one become more successful in their lives.   
—
Thank you for helping to give our youth the tools to succeed. It costs $60 per month to provide Mentoring for one child
. If you would like to support youth like the Warrens in our Mentoring Program, please feel free to make an online donation today.


DONATE NOW
| | | | | |
| --- | --- | --- | --- | --- |
| | Valentine's Day Singing Telegrams | |   High Country Wedding Expo | |
| | | | | |
| --- | --- | --- | --- | --- |
| | Not sure what to get your loved ones this year for Valentine's Day? For just $5 you can send a personal singing telegram over the phone, guaranteed to deliver that extra special something to your favorite people this Valentine's Day. You will have a selection of songs to choose from and they will be delivered over the phone on Friday, February 13th by App State's Enharmonix (A Cappella group). All proceeds will benefit WYN.  | | If you're getting married or thinking of getting married, please attend the ACES Wedding Expo at the Boone Mall on Sunday, February 22nd from 1-4pm. It will be a fun day to meet and greet the area's best wedding professionals. Registration is $8 (cash/check) and all proceeds will benefit WYN!  | |